Did everyone have a fantastic Thanksgiving holiday? Was this year delightful or a disaster?
I had a revolving door of company in and out of my house, and it was absolutely fantastic. Sometimes that kind of thing can be stressful, you know? All the cleaning and preparing and different people coming together, all with separate expectations of how things will be. But this year? None of that stuff seemed to be an issue, and if it was, I was blissfully ignorant. Granted, if I have to make my bed or clean my house like that again anytime soon, I might lose it. It was worth it and all, but the house-cleaning vibe was fully spent for the rest of the year. No change left in the dust-o-matic machine.
And I had an extra
SPECIAL
thing to be thankful for this year. (Read on if you missed me shouting it from the rooftops on Twitter and Facebook last week right before the holidays, and if you already know, feel free to zone out for a minute as I do yet another happy dance.)
I am thrilled to announce that after a few months of treading through the query waters, all while dodging the waves of rejection and riding out the necessary revisions,
I HAVE AN AGENT!!!!*
Not just any agent either, one who is excited about my manuscript. I know. It's sick-happy-inducing.
Curious yet?
It's
Bree Ogden

from D4EO Literary Agency
!
And seriously guys, I couldn't be happier. Everyone in the #Breepod has been extra awesome to me since joining and I just can't express how cool it's been to announce this news and have such a big, warm hug from the writing community. You guys are MY PEOPLE. And if you were here, I'd hug you all.
I promise a longer post (and celebratory giveaway!) soon with stats and things that I know all us aspiring writer's love to see...
Until then, peace, love and books!
And one last thought: If writing is your dream, if you can't help but put words down on paper, whether or not they end up going anywhere in the end anyway, I'm here to tell you: Keep it up. You never know what's around the corner.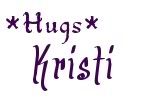 *
I apologize for the exclamation and cap abuse, but really, I feel it's a writer right-of-passage, you know? Bear with me and I'll do my best to return to normal...err, as normal as I usually am...soon. Maybe. No promises.