A clip from one of my favorite childhood cartoons was on repeat (inside my head) all last night and I desperately wanted to find it on YouTube this morning, but alas, it's a short small scene and I couldn't find it anywhere.
BUT, if you know the movie below, you'd probably remember it:
Ahhhh, good stuff. I still think Robin is hot. This clip makes me want to watch the movie all over again.
Remember the part where the guard is guarding the jail (the clumsy one) and he keeps shouting the hour and "all's well"...like, "Twelve o'clock and all's well!"?
Yeah, THAT PART. On repeat. Inside my head. All night.
Received some really great agent feedback* on my manuscript this week and have been in total revision mode, but I'd be lying if I didn't admit that I'm panicked about having more babies (manuscripts) out there now that I want to fix. Already gone. The bad part is knowing that something needs to be fixed. And until I fix it, I can't really do anything about it. So, yeah, every few hours that mantra is in my head.
So, at the moment, right now, I'm all, "Seven o'clock, and all's well!"
Speaking of (sounds of clock ticking in background), I've gotta' run! I have a manuscript to tweak.
TGIF everyone! May your hours not be long and your news superb!
Have a great weekend!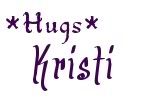 *For me, any agent feedback that makes my manuscript better/fixes a problem, is great. So thankful and appreciative of any agent who shares their thoughts on my work...both the good and the bad.