So, I'm a little late in posting this, but I denitely wanted to share a recent *SQUEE* moment with all of you. (We're all a fan of happy, fun writerly news stuff, yes?!?)
Before I left for Texas and the writers conference I'd been preparing for, I was in that weird writer place, where you've worked hard on your latest novel, edited it, obsessed over it, written every synopsis and log line you can imagine for it, often deleting and retweaking each version for a single word~that was all I'd been doing. Once it was done, I fell into the oh-my-gosh-time-to-think-of-something-new phase. BUT I wasn't ready for new. Not until the conference was over, you know?
And then I stumbled upon a writing challenge on Lauren Oliver's blog. Most of you know by now I'm a huge fan of her work and I try to keep up with her blog from time to time as well. So, I read the writing prompt, and BAM, it was like, YES.
The prompt was fun and inspiring enough that my brain automatically went into creative mode, and after so long on working on the same thing, it felt AMAZING.
So, for the first time ever, I sent something in for a writing challenge, and then feeling good at having written NEW words, proceeded to forget about it amidst all the excitement of meeting the girls and going to Texas.
That is, until I got up early one morning (I could never sleep in...I'm totally an early bird!!!) and scrolled through Twitter to see her announcement that finalists were up.
And then I proceeded to (very quietly) do a happy dance right there in the living room.
To be chosen by an author I admire so much for my writing was one of THOSE MOMENTS. It was uber cool and just felt really, really good.
You can check out the amazing prompt
HERE
.
The resulting winners
HERE.
And Lauren Oliver's soon to be released (October 2012) Middle Grade Book, The Spindlers,
HERE.
The whole process taught me even more as a writer. Sometimes I'm so focused on my projects, on the novels I'm writing and my own worlds, that I forget about how freeing and inspiring these types of contests can be. It was an awesome experience to do something different, something short, and something final, in such a short amount of time.
Going forward, I'll probably look for more of these kinds of opportunities while I'm in the awkward between-books phase of writing.
NOT that a new shiny idea hasn't popped up. But it's brewing. :)
What about you? Are you a fan of writing challenges/blogfests? That's another thing I've never participated in. A blogfest. DO TELL.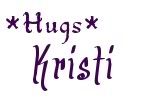 Also-I *promise* to put up more photos/journaling of my Texas trip soon...I haven't forgotten, have just not gotten around to organizing photos and what-nots.
Coming Up: The return of Monday Music Muse!