I'm pretty sure three "G's" qualifies as extra credit, right?
No? What if I showed you this?
That's right.
Team Gale Girl here. From the beginning. All the way to the end.
And even after seeing adorable Peeta in the movie.
That's right. I'm hard core like that.
Am I all alone? The last Team Gale girl standing?
It's been lonely lately. Surely there are others out there?
And yes, I've read all the books.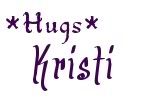 Disclaimer: All photos take from
http://hungergamesdwtc.net/official-movie-images-trailers/