If you're new to the blog or happened to miss my review of this book, you can click
HERE
to read it now.
As evidenced by the above photo, I was lucky enough to get to meet Maggie back in August when she was on tour. Like Lauren Oliver, the meeting just made me love her books more. She was fun and friendly and had this HUGE personality that was just cool to get to watch. I could listen to her talk for days. She was hilarious. She had lots of stories. She was encouraging to writers. She was awesome.
If you've never checked out her books, you can learn more about Maggie Stiefvater in the following places:
Website:
http://maggiestiefvater.com/
Twitter: @mstiefvater
Facebook:
http://www.facebook.com/MaggieStiefvaterAuthorPage
And NO, I haven't read Scorpio Races yet, but I hear it's AMAZING. My super-duper-amazing-writerly-friend
Kristin
is picking me up a signed copy this month, so it won't be long.
Anyone out there read it yet? The Shiver trilogy? Met Maggie? Thoughts?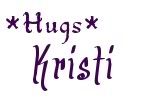 Click
HERE
to enter my April Autographed Book Giveaway - simply fill out the form to be entered to win.