Um, yeah.
I totally just typed that.
*snicker*
Seems appropriate, right?
And I really am egg-cited about the upcoming holiday. Easter is one of my favorite times of year, not just because I get to dye brightly colored Easter eggs with my toddler, but because I'm reminded of all the blessings around me. It's a time to reflect on the meaning of it all, of the ultimate sacrifice, and a time to spend with my family and friends, where the more people, the merrier. Good times.
And it all most definitely has to do with a book. The Book. (Thought you were going to catch me off my theme, didn't you?)
No matter what your belief this holiday season or what the holiday means to you, I hope you're egg-cited and I wish you all a very hoppy and happy Easter, filled with loved ones and way too much Ham.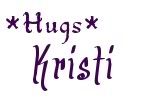 Click
HERE
to enter my April Autographed Book Giveaway - simply fill out the form to be entered to win.