A few bookerly stats:
Title: Delirium

Author: Lauren Oliver

Author Twitter: @oliverbooks

Publisher: HarperTeen

Description:

Before scientists found the cure, people thought love was a good thing. They didn't understand that once love -- the deliria -- blooms in your blood, there is no escaping its hold. Things are different now. Scientists are able to eradicate love, and the government demands that all citizens receive the cure upon turning eighteen. Lena Holoway has always looked forward to the day when she'll be cured. A life without love is a life without pain: safe, measured, predictable, and happy.




But with ninety-five days left until her treatment, Lena does the unthinkable. She falls in love.
Okay, it's no secret that this series is one of my favorite YA picks. Ever. In case you missed my review last year of this first book in the series, you can find it
HERE.
And I had the chance to meet Lauren in person during her
Pandemonium tour
a few weeks ago and she was seriously cool and down to earth, making me love her books that much more. I now happily own every single one she's written. :)
How about you? Any favorite authors that made you love their work even more after meeting them in person? Or what about the opposite? Every met an author that turned you off so much you couldn't continue reading their work? (Thankfully this has NEVER happened to me but I'm always worried.)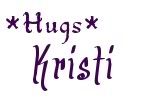 Click
HERE
to enter my April Autographed Book Giveaway - simply fill out the form to be entered to win.