YA author: Carrie Ryan
Books:
The Forest of Hands and Teeth
The Dead-Tossed Waves
The Dark and Hollow Places
Why I love her: She took something like zombies, the likes of which we've all seen in B rated movies time and time again, and made them into something amazing. These books are among my very favorite YA reads of all time. Her style of writing, coupled with the world she so well creates, are bursting with heart and hope in the darkest of places. They will totally suck you in. You won't know what hit you. You'll cry. You'll read until the wee hours of the morning. You'll think about the books and their stories for days.
I'm telling you, it's good stuff. Really, really good stuff.
Any other Carrie fans out there?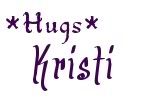 Click
HERE
to enter my April Autographed Book Giveaway -
simply fill out the form to be entered to win.