Okay, yes, I know it's a band. More importantly, one of my favorite bands of all time.
So how am I going to tie it in to my book theme?
Because not only does music inspire my own writing, but I own and have read the book to the right.
See? Sneaky.
Their latest album, The Sea of Memories, is on constant repeat right now and I love every.single.track. It's magic.
Band website:
http://bushofficial.com/
Current Members:
Gavin Rossdale - Vocals/Guitar
Chris Traynor - Guitar
Corey Britz - Bass
Robin Goodridge - Drums
Check out their latest video:
Pretty awesome, right? Their lyrics and sound are amazing. Then again, I'm probably biased. Love, love, love this song.
What about you? Any favorite music or bands that inspire you? That have been with you through the years?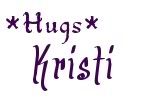 Click
HERE
to enter my April Autographed Book Giveaway - simply fill out the form to be entered to win.