That's right, as promised, it's time for my signed Pandemonium Giveaway!
Meeting Lauren and getting to hear her talk about her career, her writing, and life in general, was beyond fun. My friend Charity and I had a blast. *waves to Charity*
If you want to check out a LiveStream broadcast of Lauren's visit to NC, you can view it
HERE
:
And you can go
HERE
for Lauren's writing website/blog (Love the look of her site, and am happy to see that I already own every book she's put out thus far....needless to say, I'm a bit of a FAN!)
Lauren & I (yes, I'm THAT short...lol)
And YES, she's just as nice, sweet, and adorable as she looks. Was totally impressed with the way she carried herself/interacted with her fans. She has a laid back, friendly vibe that makes it easy to talk and joke with her, or ask her anything for that matter. It felt very honest and real, which I loved.
You want to know what's up for grabs? Check it out...
Your very own autographed copy of this gorgeous book (yeah, not giving mine up):



Description from Goodreads:
I'm pushing aside the memory of my nightmare, pushing aside thoughts of Alex,
pushing aside thoughts of Hana and my old school,
push,
push,
push,
like Raven taught me to do.


The old life is dead.
But the old Lena is dead too.
I buried her.
I left her beyond a fence,
behind a wall of smoke and flame.


Lauren Oliver delivers an electrifying follow-up to her acclaimed New York Times bestseller, Delirium. This riveting, brilliant novel crackles with the fire of fierce defiance, forbidden romance, and the sparks of a revolution about to ignite.
I started this on Sunday and have been tearing through it, loving every minute.
And because I'm in an UBER lazy mood, all you have to do to enter is leave a comment below with some way for me to get in touch with you, no following needed, though it's always appreciated.
For those of you who like extra credit, you can:
Follow my blog +1
Follow me on Twitter (@kristikay13) +1
Friend me on
Facebook
+1 (If link isn't working, look me up by my email address: kristi(dot)chestnutt(at)gmail(dot)com
Just be sure to tell me in the comments (in a single post) how many entries you have.
And yes, for my far away friends, it IS international! :)
Thanks for entering AND for visiting!
GOOD LUCK!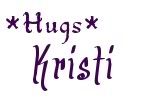 **Winner will be chosen via randomizer.org and announced on March 31st**