Hi friends!!!
Sorry for my extended absence as of late...things in my work and personal life got a bit out of control in the month of May, but I'm starting to feel more grounded, so expect to have me back commenting away and updating more regularly! That darn LIFE thing can be tricky from time to time...seems like some days it's all or nothing, right? But all good news on my end and I wouldn't trade it for the world.
So, how about we get back to our regularly scheduled Wednesday activities?
*grin*
The Replacement
by
Brenna Yovanoff
My rating:
4 of 5 stars
Goodreads Description:


Mackie Doyle is not one of us. Though he lives in the small town of Gentry, he comes from a world of tunnels and black murky water, a world of living dead girls ruled by a little tattooed princess. He is a Replacement, left in the crib of a human baby sixteen years ago. Now, because of fatal allergies to iron, blood, and consecrated ground, Mackie is fighting to survive in the human world.

Mackie would give anything to live among us, to practice on his bass or spend time with his crush, Tate. But when Tate's baby sister goes missing, Mackie is drawn irrevocably into the underworld of Gentry, known as Mayhem. He must face the dark creatures of the Slag Heaps and find his rightful place, in our world, or theirs.
My thoughts: Perfectly creepy and unique!

The descriptions within this book made the town of Gentry, rotten soil and all, come to life in a very horrific way. Brenna does an excellent job of world building. She starts the reader off slow, endearing us to the main character, Mackie, who little by little, is drawn down into the murky magical depths of the world beneath the one we see, as he fights for his own life, as well as those of the people he's come to consider unlikely friends.

There aren't many books out there right now that truly have that fun creep-factor that keeps you awake at night, shivering from the thought of what the next page might hold. This book, for me, did just that. And the way the story grew creepier with each turn of the page was magic...it wasn't until near the very end that I realized just what a hold the book truly had on me.

I foolishly put it down a few chapters from the end, my eyes tired from an hour of reading and my day to day routine. But my mind wouldn't shut off. The town of Gentry called to me. Visions of creepy crawly things had me wide awake, staring at my bedside clock, willing myself to just forget about it, to close my eyes and get the rest I need, to finish it the next day.

But sleep wouldn't come. I HAD to know the end, HAD to know that everything was okay, that it would work out, even though part of me was terrified of what Brenna may do, how she was going to end it. So I did what most book-obsessed readers do. I CAVED.

With a sigh, I gave in, warned the husband that I couldn't sleep without finishing it, turned on the light, and read every last word. The many cups of coffee consumed hours later and the dark bags under my eyes from too little sleep were definitely worth it.

The uniqueness of this book is what I loved most and I would definitely recommend it.

I can't wait to read more of Brenna's work in the future and I hope she continues to keep me guessing and staying up late at night to find out just what she has in store.

SO, have you read it? What did you think?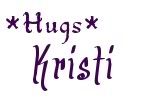 View all my reviews