Delirium
by
Lauren Oliver
My rating:
5 of 5 stars
Before scientists found the cure, people thought love was a good thing. They didn't understand that once love -- the deliria -- blooms in your blood, there is no escaping its hold. Things are different now. Scientists are able to eradicate love, and the governments demands that all citizens receive the cure upon turning eighteen. Lena Holoway has always looked forward to the day when she'll be cured. A life without love is a life without pain: safe, measured, predictable, and happy.


But with ninety-five days left until her treatment, Lena does the unthinkable: She falls in love.
My Thoughts:
So I've read some pretty awesome books so far in 2011, but honestly, this one might be my absolute FAVORITE. I'm obviously infected with the Delirium at this point...and you know what? I don't care. It feels GOOD.
I smile just thinking about this story and to say it's a cheery, happy, feel good book is totally inaccurate. Parts of it were terrifying, chilling, stressful, and I spent a good part of it worried about which direction Oliver would go. And I loved every minute.
The way in which she describes this world where love is a disease that can be removed scientifially, makes you nervous from the very beginning. The more comfortable with it her main character is, the more uncomfortable the reader becomes. The material is thought provoking without being too technical or pushy. The concept is fresh and realistic.
The suspense of it all had me turning the pages, HAVING to know what happened and at the same time, terrified to find out. In essence, this book did what all really excellent books do, it consumed me, sucked me in, and took no prisoners.
Now I'm left raving about it's deliciousness and waiting for the sequel. (Okay, and convincing everyone I know that they MUST read it.) The Delirium has begun.
View all my reviews
Anyone else read this? Fall in love with it??? You know I love hearing your thoughts!
Okay, so here's the deal.
When I love a book this much, I want everyone to read it.
And I want to give one away.
A new shiny one, delivered straight from Amazon to YOU.
What do you have to do to enter?
Simply be a follower and comment on this post with your
email address or a blog site in which I can contact you if you win.
That's it! Easy Peasy.
For you overachievers out there who want more chances:
Leave a separate comment for each of the below to up your entries:
Follow me on Twitter (@kristikay13) (+1 entry)
Tweet about this giveaway and comment me the link (+1 entry)
Blog about it and leave a link (+1 entry)
Sidebar it on your blog and leave a link (+1 entry)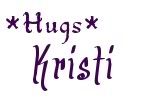 ***Contest ends Sunday, July 3rd and the winner will be announced on the 4th of July!