It was a VERY busy weekend around the Chestnutt household,
but one event on Friday stood out above all the others.
At around 3:30 in the afternoon,
I became an AUNT for the very first time to this little sweetie:
Precious little Audrey.
She may only be 7 pounds, 4 ounces, but she's already won all our hearts.
Mommy, Daddy, and baby are all doing well!
Hope everyone out there had an awesome weekend...any exciting (or unexciting) news to share?
I dare you to trump mine.
*GRIN*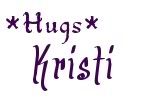 Also, if you haven't entered already and want to win a copy of Delirium by Lauren Oliver,
click here!