Many of you have probably heard about the
200 Borders stores that are closing due to the latest bankruptcy filing,
but have you looked at the
list
?
I was SHOCKED.
Every single store that I know of in my area is closing.
Including the one I frequented several times for my critique group meetings.
It's sad.
BUT, on the bright side, because let's be honest, what's life without one?
I went to the INSANE liquidation sale on Sunday and braved
the masses to get a few new books.
Were the deals worth it? Um, not really.
Only 20% off and we waited in line for over an hour.
But, you know what?
This hassle was for you, Borders. You'll be missed.
Here's my goodies:
Same books, but I'm addicted to my iPhone, so a pretty one in B&W
Now to get through the ones I already have waiting, so I can get to this beauties! ;)
Can you say book ADDICT?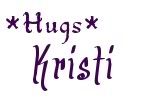 In more somber news: Please keep the people of
New Zealand
in your thoughts and prayers today.
There are no adequate words for such a disaster.